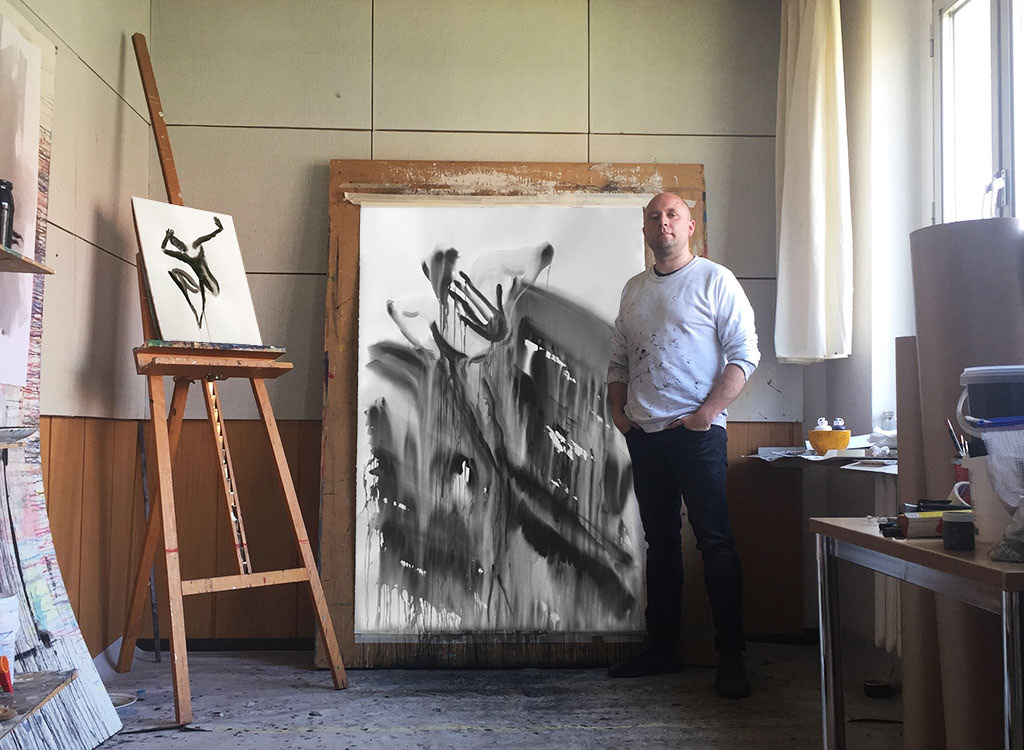 Mixed media artist from Berlin, Germany

Raimund Schucht, born 1981 in Siegen, lives and works in Berlin. Human as a complex being: the versatile image of human is the focus of Raimund Schucht's work. He deals with abstract figurative character studies and portraiture. He is deeply moved by the aura that surrounds humans. It´s not about a naturalistic reflection of human existence, but rather about the magic of physical expression. He is using mixed media like acrylic paint, ink, oil paint, watercolor, pastel, charcoal and pens. He also works as a freelance scenographer, stage designer and architect. 
If you are interested in one of the artworks, please contact me: info@schucht.art
-
Follow me on Instagram for new artworks and work in progress.